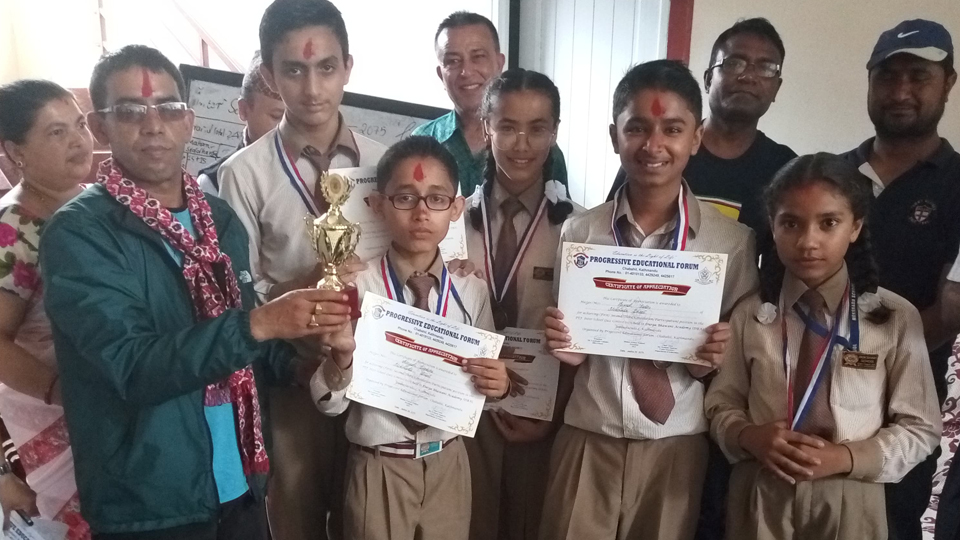 "Only theoritical knowledge is not enough, we need extra curricular activities to enhance the capabilities of students" based on this theory Mokshada has been able to score good positions in almost all the competitions we are taking part in. We motivate our students to not only focus on their study rather involve in these sorts of activities too, which is continuosly helping our students to grow in all sectors. Mokshada has now succesfully become one of the emerging leading school in kathmandu.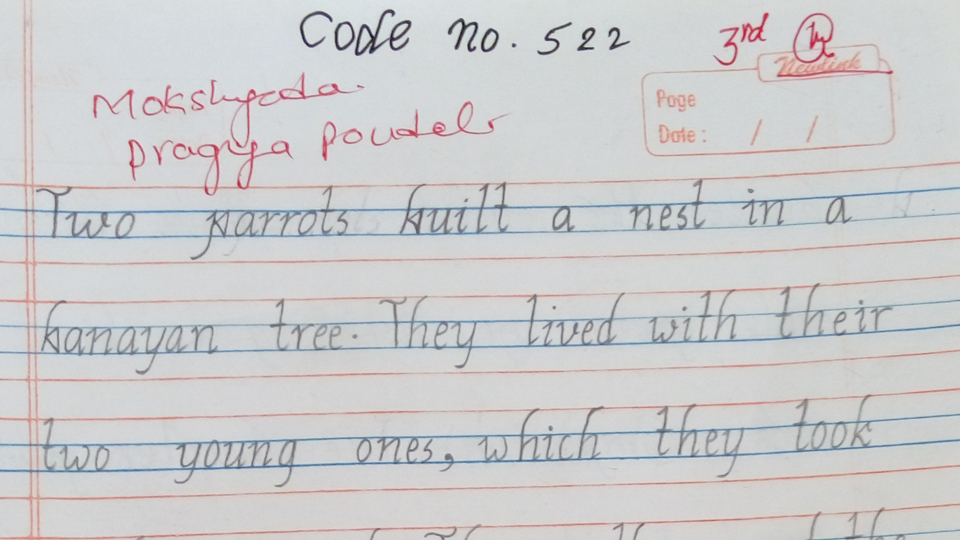 Recently Mokshada participated in the competition organized by PEF (Progressive Educational Forum) on date 2018-06-09 saturday at Durga Bhavani Academy. The competition was held in two categories. The categories were English Handwriting Competition and Quiz Competition and Mokshada was able to grab third position in both the categories. Bikash Bhujel and Pragya Poudel of grade 5 paticipated in the Handwriting Competition where Pragya Poudel was able to secure third position whereas a group of Aayush Sapkota (Grade 10), Rabi Panta (Grade 9), Deepesh Yadav ( Grade 8) and Upahar Limbu (Grade 7) brought home the trophy of third position.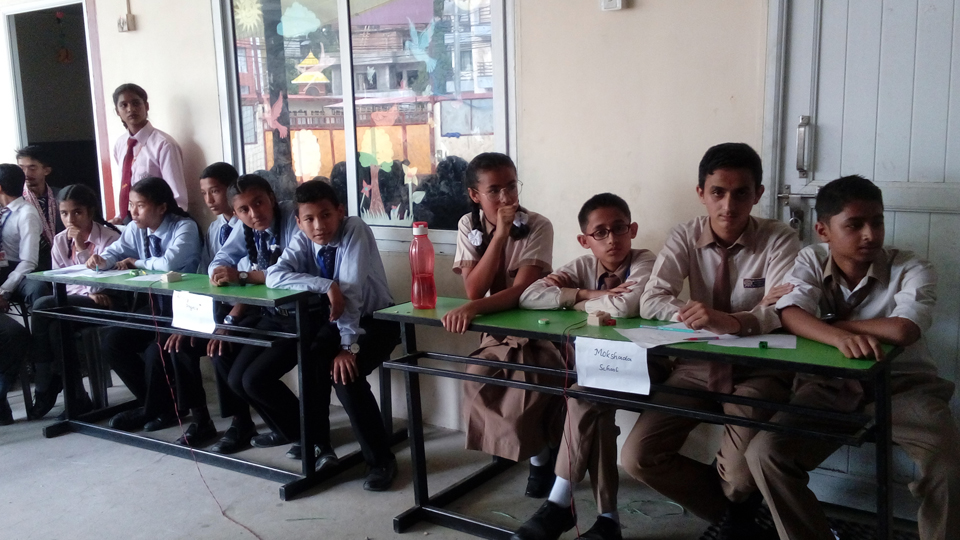 Mokshada family will like to Congratulate all the participants and the winners and hope you all will keep brightening up the schools name in the future too.