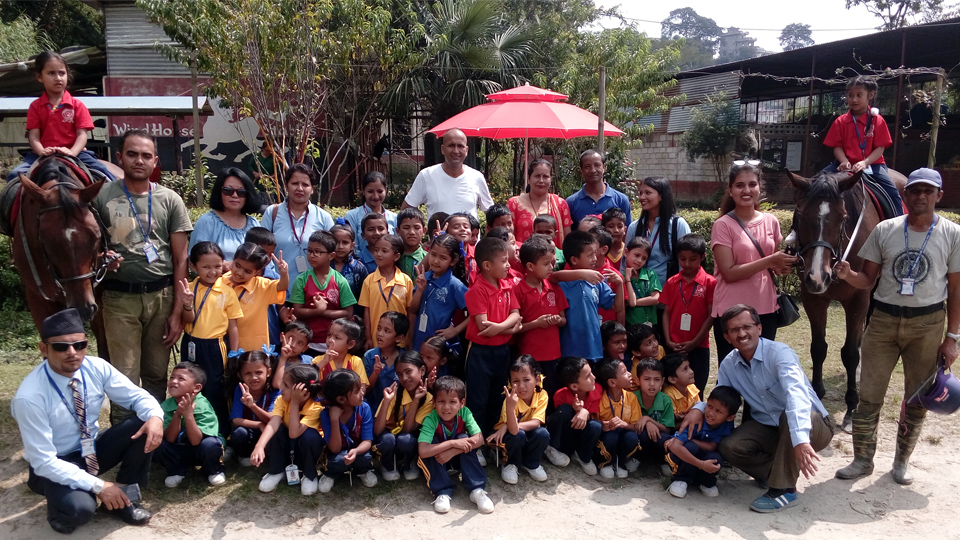 Mokshada School doesn't only believe on theoritical explanations, We believe action speaks louder than words. Children learn about various animals, birds and their types in regular classes, but we thought why not teach them in a different way this time.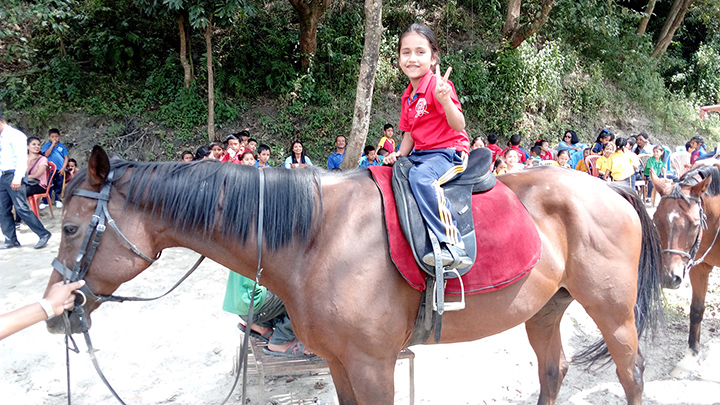 Children learn about horse riding, about horse, cow, and many more animals and birds but kids of today's era are not really in touch with all these in real life. We took our children of grade 1&2 to the Windhorse Stable, Gokarna this Wednesday. There students experienced what it felt to enjoy and to stay with the real animals and birds. Situated right beside Norling resort was our destination. After a short introduction of the stable and a little warm up from the manager of that stable, students first met turkey, where they learnt about male and female turkeys. They then learnt about pigeons who cost from around Rs. 2500-50000. They even flew some pigeons.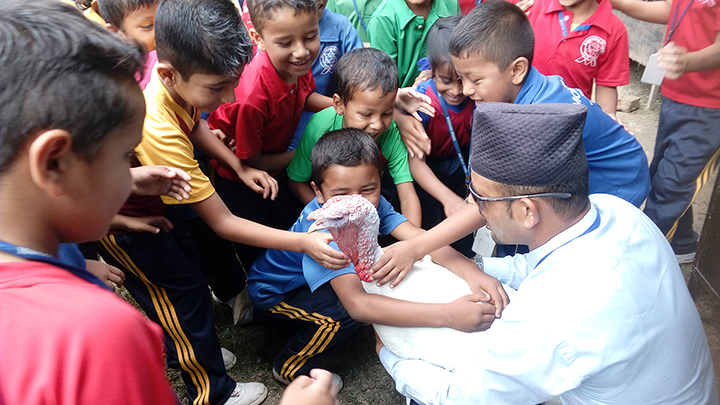 They cane across many horses and came across the cow shed and cows too. Then after they had the horse riding session. For the first time, they rode a horse and experienced what it feels like to ride a real horse. Each and every kid were very happy to be near a horse and they utilized their full time there in the best way possible. We are very much happy to see those tiny little kids having so much fun learning their courses in the most fun way possible.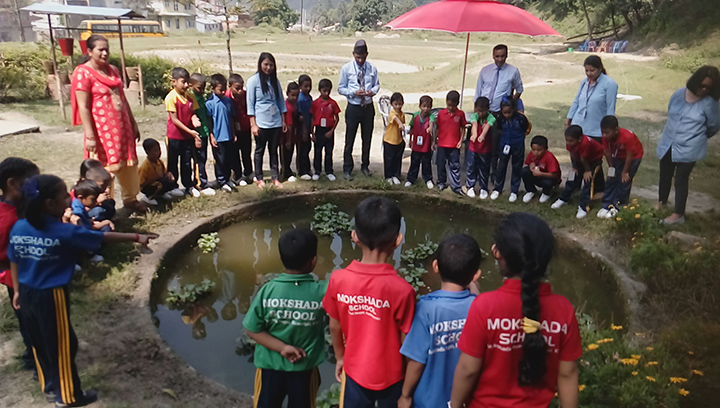 It was great experience for all the students and teachers, And would like to thank Windhorse stable for providing us this opportunity. Our students couldn't learn it in more better way than this.